REGRET - Discography 2005 - 2008 LP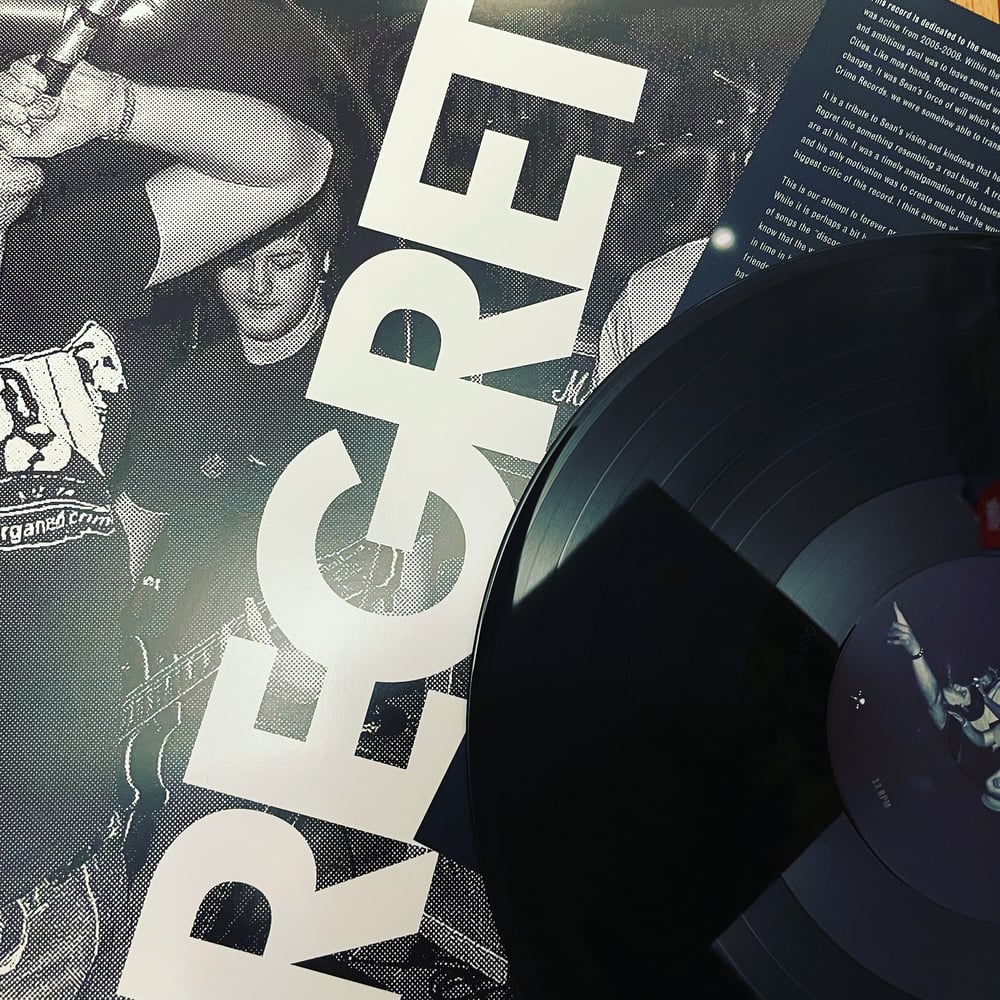 Regret was a hardcore band from Minneapolis that was active from 2005-2008. During this time, the band recorded a four-song demo, a six-song e.p. titled "Misery Brigade," and an unreleased e.p. which circulated online and among friends. The band was led by guitarist and songwriter Sean Lipinski. It was Sean's vision, talent, and sheer force of will which kept the band moving forward.
On December 27, 2022, Sean died unexpectedly following complications from an aggressive brain tumor. He left behind an adoring wife and two beautiful daughters. This project hopes to serve the dual purpose of raising money to support Sean's family, as well as finally compiling everything Regret recorded for the last time. This discography includes every song the band released, along with the unreleased "Hard Drugs" e.p. 100% of all proceeds will be donated to the Lipinski family.
It is a deep honor to Sean's friends who comprised Regret to have been a part of his band. It is a deep honor to document our humble contribution to his legacy. Thank you for your support. If you would like to give directly to the family please follow this link : linktr.ee/ocrecs
Vinyl Info:
This lp discography will be a one-time pressing on black vinyl by Organized Crime Records and shipped out by them. Will include a digital download of the record.
Pressing info and Ship date:
We will be taking preorders until the end of March 2023 and then putting the order in with our plant. The estimated turn time is to be shipping the records by the end of September 2023. We will be adding pictures as everything is finalized.
Please note that your whole order will ship when all items are in stock together.
Tracklist:
01) 1968
02) Welcome To The New Year
03) We're All Desperate
04) Misery Brigade
05) Dog Eyes
06) Shallow Beds
07) Hard Drugs
08) Lowlife
09) Hunting For Moonlight
10) Reason Is Dead
11) Welcome To The New Year
12) Letters Home...
13) ...Sincerely Yours
14) Escape